APC UPS Battery Replacement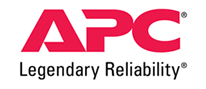 On Site & Off Site Replacement for 3 phase APC UPS batteries
Quick Turn Around for APC replacement batteries
Are you tired of paying too much for APC battery replacement?  Not sure which battery you need. 
Tru-Power, based in Richmond Virginia,  has been servicing UPS Systems and UPS battery systems since 1981.  Tru-Power offers a much more reasonable solution for APC battery replacement.  The battery modules from APC replace the batteries, APC battery chassis and interconnecting cables.   All that really needs to be replaced are the APC batteries. 
Tru-Power offers three choices for APC battery replacement:
Tru-Power can ship the batteries to you with instructions on how to open the battery chassis, remove the cables and batteries and replace with new batteries.  This is the most cost effective solution
The second option is to ship the UPS battery modules to Tru-Power and we will replace and test the new batteries and then ship them back to you. 
The third option is a more "turn-Key" solution where Tru-Power brings the batteries to your site, removes the old batteries from the battery chassis and replaces with new batteries.   We also bring the UPS on line with the batteries and test for complete operation. 
The last options is popular as multiple batteries in parallel result in high battery voltages and some people may not feel comfortable working in this environment.  That is what we are here for. 
Also, remember we can put your UPS systems under a maintenance contract that is more thorough and lower cost than APC.   Tru-Power also prides themselves on being easy to do business with. 
APC Battery Modules supported by Tru-Power:
RBC1
RBC2
RBC3
RBC4
RBC5
RBC6
RBC7
RBC8


RBC9
RBC10
RBC11
RBC12
RBC 14
RBC17
RBC18
RBC21


RBC22
RBC23
RBC24
RBC25
RBC27
RBC32
RBC33
RBC35


RBC43
RBC45
RBC46
SYBT2
SYBT3
SYBT4
SYBT5
Please call if you do not see your APC battery model number.  We do not publish pricing as the cost of led and the plastics etc. used for batteries causes fluctuation in cost.  On site battery replacements also have to consider location, ease of entry etc.  All removed or returned old batteries are properly disposed. 


Tru-Power - Mailing: PO Box 4590, Glen Allen, VA 23058
Shipping/Warehouse: 8429 Glazebrook Ave, Henrico, VA 23228